Spirit Guide Connection
What if you had instant access to sources of Higher Wisdom, receiving spiritual guidance when you need it?
Here's good news: you already have the ability!
Notice: Workshops & Programs
WHAT IS A SPIRIT GUIDE?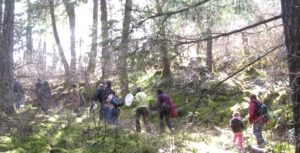 Whether they are your Angels, Spirit Guides, Creator, Spirit, Source, or The Universe, these divine messengers are our spiritual "life coaches" and are always working on a subtle level to guide you along your journey. They will also provide guidance and wisdom to you when you need it most. These entities can be encouraged, through communication, to work with you on a personal level. Many have the belief that the higher self/inner wisdom, is our guide. There is no right or wrong, every individual has a different belief, and the gift of honoring everyone's choice is key to acceptance and harmony in life.
EMPOWER YOUR LIFE!
During this one-day hands-on workshop you will open up to the awareness of your own psychic abilities as you experience the many ways in which you are already receiving guidance. This workshop is a stepping-stone to the other side, helping you discover what it is you need to know on your journey to happiness and belonging. You will discover how to communicate with your Angels, Spirit Guides, and Creator/Spirit/Source/The Universe and how to ask for, receive, and acknowledge them for their wisdom.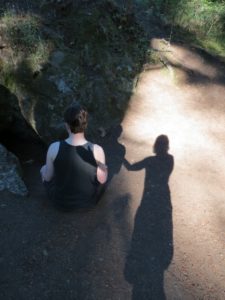 Clairvoyance (seeing), Clairaudience (hearing), Clairsentience (feeling), Claircognizance (knowing) are all psychic abilities that many people have but don't know how to use. These forms of higher communication can be utilized and trained to achieve direct communication with the divine.
DURING THIS WORKSHOP YOU WILL:
Learn about Spirits, Guides, Higher Self, Soul, and Great Spirit.
Hear your Guides, Higher Self, and other Divine Beings
Work with and Understand your Guides and Spirits
Learn How to Ask for and Receive what you Need
Protect from Lower Vibrations (contaminated energy)
Increase your Higher Vibration (positive energy)
Practice in groups or couples to Hear Messages for Each Other
Develop Written Communication with your Guides
Receive Third Eye Attunement
$198.40 + GST (Total: $208.32)
INCLUDES:
Cheque or eTransfer (Preferred)
Paypal
CURRENTLY AVAILABLE SERVICES
Photo links below represent Cheryl's currently available services, ceremonies, and workshops. Many workshops for 2017 are currently on hold, join Cheryl's newsletter to keep up to date with everything she has to offer.
Hover over the pictures to learn more.
Receive Updates on Workshops & our Newsletter
TESTIMONIALS
Working with Cheryl Dawn and A Journey with Your Spirit is an experience you will always remember!
We invite you to experience our workshops and one-on-one healing to take control of your life, and release everything that is not serving your higher self.