One Day Healing Workshop
This workshop is like receiving 4 treatments in one day!
A Transformational day - cleanse of Body, Mind, & Soul.
Notice: Workshops & Programs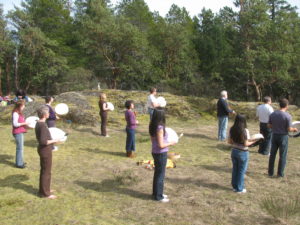 Let go and let the well-being flow!
Experience the true meaning of Spirit – Soul reconnection. Through intuitive wisdom, Cheryl Dawn calls on the Healing Forces of the Universe to help you transform your life physically, emotionally, spiritually and energetically. This is a group-healing journey that will shower you with growth, lightness, and clarity.
OUR ONE DAY HEALING INCLUDES:
Grounding techniques which are crucial to remaining balanced and focused throughout the day. Find out the key things you need to do to remain grounded, balanced, protected and focused. Without this information you may find yourself too sensitive to other people's energies as well as to the heavy energy in the environment around you. This can cause illness, depression or anger, frustration, sadness or other emotions that may not be your own. Every individual has their own unique vibration and frequencies that need to be honored and more connected to Mother Earth in order to experience a journey filled with love, joy and peace.
Deep emotional release – Let go of what's preventing you from moving positively forward (old trauma, insecurities, old patterns and behaviors).
Drum Journey – Visualization to bring positive energy into the present
Drum Circle to heal Mother Earth and All that Is
Breath work for cleansing and connected Agenda subject to change, as we are Spiritually guided by the Divine. Looking forward to unite again with your beautiful Divine Spirits.
Remember
Bring your own lunch, blanket, small pillow, yoga mat, and water bottle.
Dress warmly and in layers. Daily intake of water is very important for our daily cleansing.
Remember to bring your Drum! We also have drums to borrow at workshop.
Message from Cheryl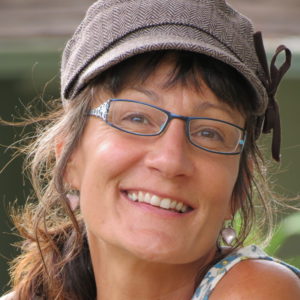 "This is a beautiful day of profound healing. As the day progresses, it is wonderful to see the transformation in others as they experience enlightenment and an awareness within. I look forward to meeting and sharing with you at this very special event. I am so Honored to be able to share this transformational Journey with everyone who is a part of this one day event.
Thank you for your interest in healing your self and others to raise the vibration of Mother Earth and All that Is."
With Gratitude, Love & Light,
Cheryl Dawn
SPECIAL PRICE: $85.00 + 4.25 GST (Total: $89.25)
Regularly $120.00 + GST (Total: $126.00)
Cheque or eTransfer (Preferred)
Paypal
CURRENTLY AVAILABLE SERVICES
Photo links below represent Cheryl's currently available services, ceremonies, and workshops. Many workshops for 2017 are currently on hold, join Cheryl's newsletter to keep up to date with everything she has to offer.
Hover over the pictures to learn more.
Receive Updates on Workshops & our Newsletter
TESTIMONIALS
Working with Cheryl Dawn and A Journey with Your Spirit is an experience you will always remember!
We invite you to experience our workshops and one-on-one healing to take control of your life, and release everything that is not serving your higher self.