Notice: Workshops & Programs
Explore the Natural World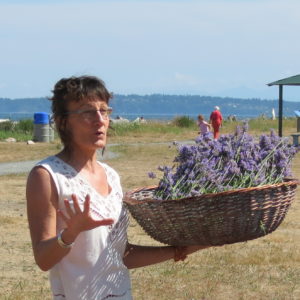 Each and every nature walk or hike we offer is different every time depending on the group. We like to take the needs of each group into account, as we are all on our own journey. Hikes are hosted in changing locations around beautiful Victoria BC.
This is truly a beautiful way to rediscover ourselves and the place we live, while in deep spiritual connection to All That Is.
We, Cheryl Dawn and staff, will assist individuals in clearing unwanted energy in your aura and physical body throughout the walk. We employ a varied number of healing modalities, many of which are performed using elements found in nature. This walk is like receiving many treatments in one day. Our walk is aided by Mother Earth, the plants, and nature spirit realms, absorbing these unwanted energies and transforming them into love.
All objects on Earth as well as the Stars, Moon, Sun, and other planets are tangible and emanate subtle intangible energy and frequencies. These subtle energies and frequencies may get stronger depending on the circumstances and the form they take. Example: the moon has a higher frequency on the full moon. This shift may affect humans, animals, and all living things on an emotional, mental, and physical level.
The Full Moon has historically affected human minds. Many of us have witnessed behaviour changes in self, other, and pets. Confirmations of these effects can be noted in emergency hospitals, experiences of trauma, and stories from friends.
Some feel subtle energy and others claim they do not; during experiments in workshops people who claim that they do not feel it often say, "I don't feel a thing", but within minutes of saying that, or an hour later admit, "I feel angry, frustrated, sad, upset, happy, joyful, light, and I am not sure why." That is energy in motion!
The energy of the moon emanates at its highest frequency on the Full Moon (including 24 hours before and after it becomes full) which often has an effect on us on an emotional, mental, and physical level. That means our thoughts, feelings, and emotions (which of course branch off from our beliefs) may create a wild dance under the full moon energy. Some people feel it in their bodies as a sickness, a discomfort, or may be energized as if they are "buzzing", to name a few symptoms.
The Conscious and Sub-Conscious Mind
The sub-conscious mind houses memories of events and situations that we at times do not remember consciously, as well as some unwanted, thoughts, feelings, and emotions that have been stored for years. This subtle mind can put us on auto-pilot when it comes to our reactions to situations, at any given time. Whether triggered by a person, sound, smell, or colour, it can wake up a behaviour or attitude in our self that we might wish would not surface at all. We may say and do something that we typically would never express. Many people have these mind altering experiences, and frequently it is blamed on the full moon energy.
When these incongruent reactions occur, it is a sign that one must acknowledge the unwanted energy within that lays dormant (until provoked). This unwanted energy within will bubble to the surface so that you may have an awareness of that part of you that does exist. It is time to start working with the full moon energy to let it all out, nurture, accept, and then let it go; transforming it into loving energy. You may choose to do a full moon ceremony or a healing with someone who can assist you in healing these old wounds and reoccurring traumas.
Healing & Inspiration from Grandmother Moon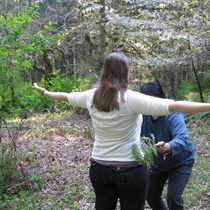 One thing I know for sure is that if we have unsettling and unwanted thoughts, feelings, or emotions, we need to let them go. The perfect way to do this is under the Full Moon.
I believe Grandmother Moon's energy is here to assist us. She is an amazing source of loving energy, and this is why I love leading healing walks in nature on the full moon day (as the energy is still very strong and powerful 24 hours prior and after the visible full moon evening.) As always, the intent of myself and those with me, is to heal and let go.
Grandmother Moon is an abundant source of positive, peaceful, and joyful energies. She has been known to inspire times of creativity and may awaken intuitive knowledge about spirituality that lies deep within the sub-conscious mind of a spiritual being. The full moon energy may heighten mind activity as well; so this would be a great time to take advantage of the gifts from Grandmother Moon and set time aside to listen and create.
SPECIAL PRICE: $65.00 + 3.25 GST (Total: $68.25)
Cheque or eTransfer (Preferred)
Paypal
UPCOMING DATES & REGISTRATION
Sunday, April 9th 2017
Full Moon Preparation Hike & Ceremony

This hike & ceremony is a preparation and projection of our energy for April's full moon. Cheryl will be holding space and projecting our energy in preparation for the upcoming full moon. This should be a powerful and unique experience for all. Visit our Hikes page to view Past Hikes.

Register below by Reserving your "Appointment"
http://ajourneywithyourspirit.com/
Online Registration - How it Works
Registration for a Full Moon Hike & Ceremony is currently up and running on the website. Clicking on available dates above will allow you to register.
There is a one-time registration through our system when you sign up for your first appointment, and then you will be saved into our system so that future workshop booking is easy – by username and password login.
As you follow through the registration process, our system will give you an option and instructions for the payment method of your choice: Check, eTransfer, or PayPal.
Booking your appointment through our online system means you will immediately be added to our list of participants, and receive a confirmation of your registration. Once your payment is received, by Cheryl, you will automatically be emailed a download link with important preparation information. If check is in the mail or eTransfer is being processed you will not receive this prep sheet until payment is received by Cheryl. We recommend sending payment as soon as possible, so you can receive this important prep sheet in advance.
Thank you for your time and patience in learning this new booking system with us.
CURRENTLY AVAILABLE SERVICES
Photo links below represent Cheryl's currently available services, ceremonies, and workshops. Many workshops for 2017 are currently on hold, join Cheryl's newsletter to keep up to date with everything she has to offer.
Hover over the pictures to learn more.
Receive Updates on Workshops & our Newsletter
TESTIMONIALS
Working with Cheryl Dawn and A Journey with Your Spirit is an experience you will always remember!
We invite you to experience our workshops and one-on-one healing to take control of your life, and release everything that is not serving your higher self.