Energetic House Cleansing
Notice: Workshops & Programs
Cheryl has made a commitment this year, 2017, to take time off from teaching workshops and programs so that she can focus on assisting people in balancing their body, soul, spirit, and mind – transforming their lives through one on one appointments as well as group healing.
Sign up for our Newsletter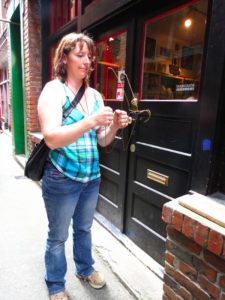 Ever notice a strange feeling when you walk into a room? Perhaps a sensation of heaviness as you sit down at your dining room table? Much like our bodies, our homes also hold onto energetic blockages from past events and trauma. These unwanted energies can cause an array of issues, most noticeably on our self – as we go about our day to day lives.
Energetic "Spring" Cleansing
Every home needs a good deep cleaning once in a while; so it's easy to imagine our homes can also use a deep energetic cleansing as well. Because our own energy can be largely affected by our surroundings, it's best to surround ourselves with a positive energetic environment.
An over-the-phone Energetic House Cleansing is the perfect way to assist in transmuting unwanted and stuck energies in our homes.
Join Cheryl as she intuitively guides you through your home, sensing unwanted energy. During this process she assists in releasing these energies using a variety of modalities. As this process continues Cheryl utilizes your help by teaching clients simple, easy, and effective techniques for assisting in the dissipation of this energy.
This 30 minute appointment also includes recommendations for keeping your home vibrating in a positive frequency. While every home and client require their own tailored remedies, Cheryl often suggests natural plant cleansers (sage, sweet grass, palo santo, cedar, etc) and essential oil blends. This is an interactive guided process of teaching and cleansing, so that each client can feel confident in their own ability to cleanse their space in the future.
+ Add an Aura & Chakra Cleansing
This treatment releases a lot of blockages and emotional trauma, that are preventing you from moving positively forward. Leaving you feeling light and energized. Aura cleansing and shielding tools will be given to maintain your well-being. It is a perfect compliment to an Energetic House Cleansing.
SPECIAL PRICE: $55.00 + $2.75 GST (Total: $57.75)
Cheque or eTransfer (Preferred)
Paypal
Select a date and time for your 30 minute Appointment.
CURRENTLY AVAILABLE SERVICES
Photo links below represent Cheryl's currently available services, ceremonies, and workshops. Many workshops for 2017 are currently on hold, join Cheryl's newsletter to keep up to date with everything she has to offer.
Hover over the pictures to learn more.
Receive Updates on Workshops & our Newsletter
TESTIMONIALS
Working with Cheryl Dawn and A Journey with Your Spirit is an experience you will always remember!
We invite you to experience our workshops and one-on-one healing to take control of your life, and release everything that is not serving your higher self.