Healing Nature Walk & Ceremony
This restorative ceremony & hike through nature is like will help you discover steps to ignite the divine light every day!
Notice: Workshops & Programs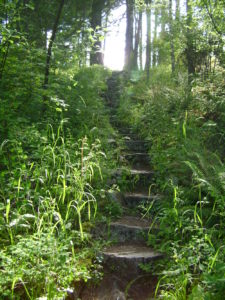 This restorative ceremony and hike through nature will help you discover the steps to ignite the divine light every day!
JOIN US for a unique personal empowerment hike, walk in nature to awaken your spirit within. Many people who have done this transformative guided hike have developed an empowered sense of awareness, which allowed them to take control of their beliefs, thoughts, feelings, and emotions in every day situations. This journey promotes simple awareness with intention, along with the loving practice of tapping into our natural given techniques that we have access to in every moment.
Let go and let the well-being flow!
Experience the true meaning of Spirit – Soul reconnection.
Through intuitive wisdom, Cheryl Dawn calls on the Healing Forces of the Universe to help you transform your life physically, emotionally, spiritually, and energetically. This is a group-healing journey that will shower you with growth, lightness, and clarity.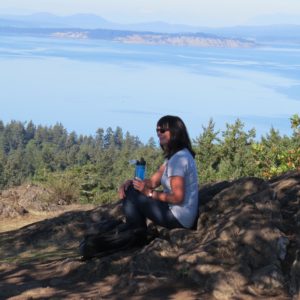 REALIZE how to live with unconditional love and gratitude for all that unfolds before us every day; whether those days are jubilant, turbulent, or routine. To survive the ongoing, fast paced, high demand or stressful experiences that are showing up in our lives more than ever before, one must get back to the light – connecting to the Divine Spirit – Soul that we all are. Uncover the reasons why these and other life events are occurring and with this awareness, learn how crucial it is to stay connected to one's own heart (being in alignment with our truth).
DISCOVER key techniques that can assist in moving through everyday life effortlessly leaving the on- going struggles one may be experiencing behind. Break through unwanted beliefs, thoughts, feelings, and emotions which can perpetuate a lower vibrational level; these can attract negative patterns and behaviours. Merge new healing techniques into everyday life with a new found confidence that one can balance and raise one's own vibration.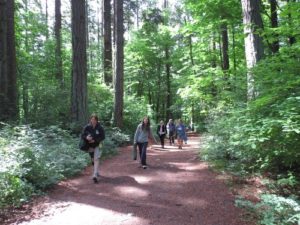 UNITE awareness and processing techniques to let go of that which no longer serves you, through breath-work and Mother Earth ceremonies to cleanse and balance the body, mind, spirit, and soul. This ceremonial hike through nature will immerse participants in many kinds of techniques: grounding, connecting, cleansing, balancing, shielding, and sharing love. Indispensable tools to keep the physical and light being in alignment with love, acceptance, grace, and gratitude.
Grounding Techniques which are crucial to remaining balanced and focused throughout the day. Find out the key things you need to do to remain grounded, balanced, protected, and focused. Without this information you may find yourself too sensitive to other people's energies as well as to the heavy energy in the environment around you. This can cause illness, depression or anger, frustration, sadness, or other emotions that may not be your own. Every individual has their own unique vibration and frequencies that need to be honored and more connected to Mother Earth in order to experience a journey filled with love, joy, and peace.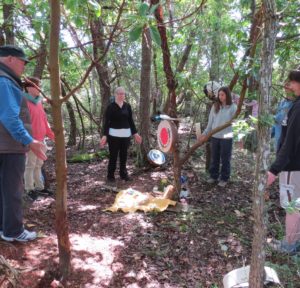 Ceremony – To connect to Mother Earth and All that Is, receiving treatments throughout the walk that utilize the natural world around us.
Breath Work – For cleansing and connecting.
EXPLORE THE MAGIC OF nature through hiking/walking, ceremonies, and meditation to deepen the transformational healing power of these sights and experiences healing for self with the nature spirits and the plant kingdom. You will experience connecting to Nature and Mother Earth in ways you can share with others.
Each and every nature walk, or hike, we offer is different every time depending on the group. We like to take the needs of each group into account, as we are all on our own journey. Hikes are hosted in changing locations around beautiful Victoria BC. This is truly a beautiful way to rediscover ourselves and the place we live, while in deep spiritual connection to All that Is.
We, Cheryl Dawn and staff, will assist individuals in clearing unwanted energy in your aura and physical body throughout the walk. We employ a varied number of healing modalities, many of which are performed using elements found in nature. This walk is like receiving many treatments in one day. Our walk is aided by Mother Earth, absorbing these unwanted energies and transforming them into love.
SPECIAL PRICE: $65.00 + 3.25 GST (Total: $68.25)
Cheque or eTransfer (Preferred)
Paypal
CURRENTLY AVAILABLE SERVICES
Photo links below represent Cheryl's currently available services, ceremonies, and workshops. Many workshops for 2017 are currently on hold, join Cheryl's newsletter to keep up to date with everything she has to offer.
Hover over the pictures to learn more.
Receive our Newsletter & Updates on Workshops
TESTIMONIALS
Working with Cheryl Dawn and A Journey with Your Spirit is an experience you will always remember!
We invite you to experience our workshops and one-on-one healing to take control of your life, and release everything that is not serving your higher self.