Long Distance Healing Testimonials
"Thank you for this lovely gift. I had a time of seeing many colours , feeling deeply relaxed and a serious direction to be positively focused and move toward change in attitude and activity. Since the group healing, I have had to deal with some awkward situations and recognized old behavioral responses emerging. I was able to not get drawn into the emotions and deal with the situations. Most importantly I am feeling empowered to be joyful and experience that joy each day! With love, grace and gratitude."
"Thank you so much for your powerful gifts. I had actually forgotten about the healing until I received the follow up at the end of the week (but had made the intention prior to, to receive it's benefits in case I was busy with my kids that day). It ended up that I happened to be resting at that time- perfect! I experienced extreme insomnia leading up to the healing and in the following days. I also had anxiety attacks and a lot of emotional release a couple days after the healing (tears, anger, sadness)- I would say an extreme outpour of emotions. Mid tears, I caught my reflection and stood staring into my own eyes- seeing me for what I am- My spirit. Not this body, but my spirit. At this point I had still forgotten about the healing, but decided that this break down was meant to be, so that I could get back in touch with my spirit again (a relationship I have been desperately missing). After this emotional release I finally slept a solid 4 hours (first time in days), and woke up feeling refreshed and light. That afternoon I received your follow-up email and was reminded of the healing- it all made sense! Thanks again!"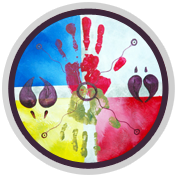 – L. (Victoria, BC)
"I picked up your healing a couple of days later with the energetic healing envelope stored in the universe. This was new to me. As a new person, I think I had trouble quieting my mind. Which was okay, since I kept repeating that I was giving myself permission to receive the healing from Cheryl Dawn. And I think my overwhelming feeling was of Gratitude. That you would take the time and be so generous to help so many others (including me.) Thank you!"
– M. Morgan
"I picked up your healing a couple of days later with the energetic healing envelope stored in the universe. This was new to me. As a new person, I think I had trouble quieting my mind. Which was okay, since I kept repeating that I was giving myself permission to receive the healing from Cheryl Dawn. And I think my overwhelming feeling was of Gratitude. That you would take the time and be so generous to help so many others (including me.) Thank you!"
– M. Morgan
"Thank you very much for your healing Cheryl Dawn. Jealousy came up for me and I didn't think I had a jealous bone in me. I am certainly glad that it did as I believe my girls (who are not getting along) is their problem from when they were already little girls. I am hoping that my healing will reflect onto them and they can feel that I have shifted my emotions. This week I feel quite different, hard to define but it is fresh and new. During this healing of jealousy there followed a love flowing through me and over me that was amazing. I feel now that I am walking with love all over me and want to pour it out."
– Von (Victoria, BC)
"I was apart of this healing . I was unable to this until bedtime but I did it, when I asked for healing to begin I felt shivery sensation running up and down my left arm and then up and down my back ( thinking wow something is really happening here lol) , I surrendered to the sensations and prayed to the love and light) I fell asleep during the healing oops. The next morning I had a horrid headache up thru the back of my neck and head… lasted until late afternoon .. that next night I again asked for the healing to continue and fell asleep once again … the rest of the week each day I felt somewhat lighter within myself … mornings and early day I feel brighter and lighter ..unfortunately I'm still having difficulty with the evening feeling drained and detached from myself and look forward to going to bed and reawakening refreshed in morning. Later to find out I needed more personal work done one on one. Thank you, with love and light."
– Gloria G.D.
"Right at 10 o'clock I started feeling lighter and an overwhelming feeling of well being invaded my body and mind. I felt happy , relaxed and in good spirits the whole week. I was also feeling more focused and had plenty of energy and I felt very positive and still do."
– Paz
"During the healing I was on Pender Island in a disk golf tournament and accepted the healing as I played. It gave me energy and helped me feel extremely grounded, I also played amazingly 🙂 Love you!"
– Jake
"Hi Cheryl and Divine Team 🙂 Both Eric and I were at home during the healing session and kept warm with scarves and sweaters as we felt the cooling energy 🙂 I felt very calm and content while i puttered around the house and listened to healing and mantra music. On my first day back at work on the Tuesday I sure didn't feel like being 'at work' – it felt like a chore – but during the following days work life became easier as i put things in perspective and I now have a very 'nice and perfect' work space as i made some modifications! The healing in general felt very good for me. It helped assist me putting life's challenges in better perspective and allowed me to reflect on the year ahead and what i want my Intentions to be. Thank-you. A big Hug to you Cheryl and hope you are doing well. In Love and Light."
– Rose
"I had a pretty rough time the last two weeks of December that made me start having symptoms of Fybromyalgia which was getting worse. As the day came I got up in the morning by using Reiki on myself to help with the healing that Cheryl was doing on me and sending her love as she did this. I did what I was asked to be prepared for this wonderful experience, before it started my third eye started to tingle. As it turned to 10 am I was relaxed and in meditation and in love for the healing, I had pain in the middle of my back, in my shoulders and down my arms to my fingers, my legs and my knees were sore as well, I also had such pain in my neck that it was unbearable. I noticed the pain in my back move to my shoulders then it went down my arms and out of my hands, my legs seemed to get better to at the same time. My neck and arms still hurt so I did a few exercises I was shown long time ago to use when my neck got tense so I did these for the rest of the next week which helped a lot. I still have a bit of pain in my arms but they are so much better than they were before the healing session. I didn't have any Epsom salt so I used Cedar tea and sea salt to help to flush the bad vibrations off my body that was so relaxing and I felt my body get a bit more lighter. Thank you again Cheryl that was a wonderful experience of healing, you are such a blessed woman. I can look forward to seeing 2017 look a little bit more brighter and to see Mother Earth and our Human brothers and sisters heal. Hugs you tight Cheryl."
– Lonia
"Hi Cheryl, My long distance healing treatment was amazing! I felt the energy, immediately, and went into a deep meditative state. I journeyed into different moments of my life and did a lot of releasing. I was able to both see and feel it leave! I came out feeling deeply content, relaxed and my head was clear of the brain fog that seems to always be there, these days. I would highly recommend a treatment like this and look forward to the next one. Thank you!"
– B.M.
"Thank you for the distance healing. I have had many meaningful dreams since that time. These dreams are helping me to let go of anger, rage and feelings of inadequacy that I thought I had cleared myself of years ago! So I am feeling lighter physically, mentally and spiritually, today than in a long time. Physically, I experienced pain in my right side for a day and a half. This was coming from my lower back and it was my right side. I understood this to be my reluctance to change or accept help for myself. I have come full circle in my life …again..and realized through this pain that I want to have more space for myself everyday and I have made this change happily! Today, I am physically shaky again and I am going to meditate on grounding myself thoroughly as well as connecting to the Divine / Great Spirit. The powerful healing you channeled has reached me and helped me to awaken to new possibilities. Thank you so much for your connection with Great Spirit! Love and Light to you, Laara I have notice with the healing that I am more focused and am able to concentrate on what important in my daily life. I feel soooooooo Good, as light as a feather too. I love you Cheryl you are so gifted."
– Tam
"Wow, thank you for holding space for such a wonderful healing. I set time aside for meditation and channeling energy for this healing into a crystal and I'm glad I did. It was such a peaceful and focused meditation. After 45 minutes or so I set aside this crystal, filled with intention, so that the crystal could continue channeling this healing energy on it's own. I was left buzzing with positive healing energy so I decided to continue using this channeled energy to cleanse all of my crystals on my healing grid. Turn-around is the only way I could describe my mental state. Everything after this healing felt fresh, as if I had new eyes to see things more clearly (from all sides.) What a beautiful tool for re-connection to the divine. Thank you!"
– Justin C. (Portland, OR)
Maintain your well-being – try these Bi-Weekly sessions for a low price of $25 per session
CURRENTLY AVAILABLE SERVICES
Photo links below represent Cheryl's currently available services, ceremonies, and workshops. Many workshops for 2017 are currently on hold, join Cheryl's newsletter to keep up to date with everything she has to offer.
Hover over the pictures to learn more.
Receive Updates on Workshops & our Newsletter
TESTIMONIALS
Working with Cheryl Dawn and A Journey with Your Spirit is an experience you will always remember!
We invite you to experience our workshops and one-on-one healing to take control of your life, and release everything that is not serving your higher self.