Custom Group Healing / Wellness Day
for Staff Retreats, Friends, & More
Notice: Workshops & Programs
Intuitive Energy Healer and Spiritual Teacher Cheryl Dawn Presents:
Customized Group Healing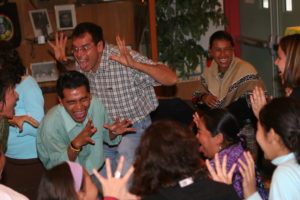 Experience the true meaning of Body-Spirit-Soul-Mind reconnection. Through intuitive wisdom, Cheryl Dawn calls on the Healing Forces of the Universe to help you transform your life physically, emotionally, spiritually and energetically. This is a group healing journey that will shower you with growth, lightness, and clarity.
Let go and let the well-being flow!
Balancing your physical and light bodies with words, thoughts, actions, visualization and sound.
Soul Retrieval -A journey to reconnect those little parts of you that left in time of trauma
Deep emotional release – Let go of what's preventing you from moving positively forward (old trauma, unwanted emotions, insecurities, and beliefs that no longer serve you).
Cross cultural drumming – together with traditional native drums we will send long distance healing for Self, others and All that Is.
How much of your energy is going to Past and future thoughts – What energy is left for you in the present? Is this why you feel drained, unbalanced and not fulfilled?
Meditation: Grounding and bringing positive energy into the present
Drum Journeys
Event agenda subject to change as we are spiritually guided for each individual group
Bring your own lunch, Note pad, eye scarf, mat, pillow & blanket. Drinking water through out this day is important. Daily intake of water is very important for our daily cleansing and well-being. Bring your own drum -or- we can provide drums for the group.
$85.00 + GST (Total: $89.25) per Person
**Groups in Victoria of 10 or More, inquire about Reduced Rates!
MEETING TIME:
10:00am – 3:00pm
LOCATION:
*We will come to your office/home/retreat to do a wellness day, or we can set up a location to hold this event.*
Cheque or eTransfer (Preferred)
Paypal
CURRENTLY AVAILABLE SERVICES
Photo links below represent Cheryl's currently available services, ceremonies, and workshops. Many workshops for 2017 are currently on hold, join Cheryl's newsletter to keep up to date with everything she has to offer.
Hover over the pictures to learn more.
TESTIMONIALS
Working with Cheryl Dawn and A Journey with Your Spirit is an experience you will always remember!
We invite you to experience our workshops and one-on-one healing to take control of your life, and release everything that is not serving your higher self.