Sessions by Appointment
Working with Cheryl Dawn is an experience you will always remember! We invite you to experience one-on-one healing to take control of your life, and release everything that is not serving your higher self.
Notice: Workshops & Programs
Cheryl has made a commitment this year, 2017, to take time off from teaching workshops and programs so that she can focus on assisting people in balancing their body, soul, spirit, and mind – transforming their lives through one on one appointments as well as group healing.
One on One HEALING APPOINTMENTS: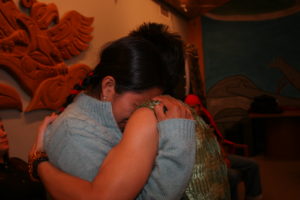 These one-on-one healing sessions, along with Cheryl's workshops and programs, are taught with intention of sharing Cheryl's gifts and knowledge of the healing arts and to facilitate profound healing of self, others, Mother Earth, and All that Is.
Cheryl specializes in chakra balancing, Reiki, shamanic multi-dimensional energy work (including cellular repair), Aura cleansing (including: de-cording, advanced chakra balancing, as well as repairing aura tears and holes), meridian flushing, past-life regression, soul-spirit retrieval, drum journeys, sound healing, and deep emotional release work. Empowering clients to let go of reactions to old trauma, events, memories, unwanted behaviours, and attitudes that no longer serve the evolution of their well being. Healing the Body, Soul, Spirit, and Mind allows one to connect to both Source and Mother Earth more easily. Thus allowing the physical and light bodies to cleanse, balance, and self-shield more regularly. Learn More About Cheryl
Focusing on cleansing unwanted energies (old patterns of beliefs, thoughts, feelings, and emotions that can do harm to the physical and light body) is Cheryl's passion.
Tapping into the conscious and subconscious mind, Cheryl will assist you in an amazing transformational healing session that will bring you back to your truth, your heart, your light.
You will begin to resolve challenges and trauma, along with unwanted behavioural patterns with yourself and others. Releasing these blockages will allow you to have more clarity, and a more consistently positive life.
As you let go of the past and move forward into your new journey, you will notice how life around you shifts into a more positive flow.
Letting go of your old beliefs, thoughts, feelings, and emotions, is the key to living in your heart. You have the right to live the life you deserve. Once you let go, you'll believe you deserve the best, that you are worth it, that you are loved, and love yourself, which you inwardly knew all along. Cheryl will help guide you towards living a joyful, healthy life.
Our Emotions have a purpose, even (and especially) the ones we find uncomfortable.
Often we naturally suppress our emotions when they are painful, which stores them in our body and does harm to our well-being. Emotions are energy; E-motion = energy in motion. They are supposed to be in motion, they are meant to flow. Because emotions are energy and energy can get stuck, the emotional energy generated by traumatic circumstances from our childhood, earlier life, and even past lives, doesn't leave if we suppress it or deny it in attempt to survive. If emotions become trapped in our bodies, and we don't learn to release them in healthy ways, they will explode outward or implode back in on us. Eventually, repressed emotion will manifest into other forms, such as mental or physical illness or dis-ease.
As long as we have pockets of pressurized emotional energy that we've avoided dealing with — these emotional wounds can run our lives. Often we will use things like excessive food, anorexia, cigarettes, alcohol and drugs, overwork, extreme exercise, or other harmful or obsessive behaviours as avoidance techniques — we all do it in some form or another. We want to clear and let go of what is doing us harm so we may live freely and from a place of love, happiness, and well-being.
Cheryl likes to keep it simple by saying, our bodies are like a computer.
Our muscles, organs, glands, tissues, down to every cell, fibre, molecule, and atom, can act as a file. These files may contain events and memories from before we were born, up to the present, and into the future. Depending on our beliefs and thoughts, this may include past lives. The memories range from not being allowed to cry or laugh, (which can have a major affect, causing us to repress our true emotions) to memories of abuse and trauma in many forms, causing us to remain in fight/flight self defense mode which will affect us emotionally, mentally, physically, chemically and Spiritually.
Our files can start to burst at the seams causing overload on our systems. The emotional trauma we hold (file) in our body (computer) decreases our natural flow of energy, which then allows symptoms of many forms to manifest, such as; depression, dysfunctional behaviours, skin disorders, cysts, digestive, and intestinal blockages, chronic pain, physical challenges and diseases.
Stress from everyday life decreases our energy flow, which prevents us from thinking positively. The combination of emotions ranging from: frustration, anger, dislike, fear, worry, doubt, loneliness, sadness, feeling not good enough, the list goes on, causing overload to our system, which is the number one killer in our society today.
There are two emotions that run our lives, fear based emotions or love based emotions. With this awareness, we can seek ways to release from our body, mind, and spirit the effects of unwanted emotions, feelings, and past trauma.
Tapping into our conscious and subconscious mind and higher-self (wisdom) will allow us to reconnect with our heart, our Source, and our light — that we all have within us.
Client Charting & Sessions
Transformative & Magical
Cheryl initially charts new clients and their energy field with their first appointment, receiving 9-11 pages that allow her to effectively guide your healing treatments. This involves viewing and listing unbalanced chakras (in the physical and light body), locating aura blockages, de-cording, examining meridians, working with emotions tied to the spinal vertebrae (known to release tension), and much more.
Initial charting covers the first 3 treatments, if they are booked 2-3 weeks apart. As these charts are only relevant for a limited time – our bodies, souls, spirits, and minds are constantly evolving with our intention grow.
Interested in learning what to expect from your first and future treatments?
Click here to view our Treatment Timeline & Appointment Prep PDF
INVESTMENT IN PERSONAL WELL BEING:
$105.00
+ $5.25 GST per Hour (Total: $110.25)
1 Hour appointments are reserved for returning clients who have completed a New Client Treatment previously.
2 hours 
$210.00
plus 5% GST for a total of $220.50
1st Hour Personal Charting (offline)
In the first hour of treatment, with your permission, full name, and birth date I am able to tap into your physical and light bodies (aura) allowing me to see where the work needs to be done. If you choose not to give your birthdate, this is okay. This is called charting, or a reading of your energy field. This is done before I get on the phone to do the healing work with you. It is very powerful and is like many treatments in one for many clients I have worked with. I can get anywhere from 7 to 11 pages of information on this reading.
2nd Hour Processing Treatment (over-the-phone with Cheryl)
The second hour of the treatment is your appointment time.
This is when we connect over the phone and do further healing. This initial charting/treatment will give Cheryl enough information for your follow-up appointment.
(Follow up sessions are $105.00 an hour plus 5% GST for a total of $110.25)
New Clients click here to read the Appointment Prep & Treatment Form PDF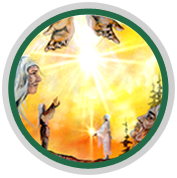 Continue scrolling down this page for testimonials.
http://ajourneywithyourspirit.com/
PAYMENT OPTIONS:
$105.00 per/Hour
$100.00 per/Hour
Receive a $5 Discount for every hour if you pay by these methods.
Online Registration - How it Works
Registration for an Over the Phone Appointment is currently up and running on the website. Clicking on the Calendar above will open available time slots with Cheryl.
There is a one-time registration through our system when you sign up for your first appointment, and then you will be saved into our system so that future appointment booking is easy – by username and password login.
When you go on the website to sign up for an appointment time slot, our system will give you an option for the payment method of your choice: Check, eTransfer, or PayPal. When registering through this system you will be presented with easy instructions for each payment type.
Booking your appointment through our online system means you will immediately be added to our calendar, and receive a confirmation of your registration. Once your payment is received, by Cheryl, you will automatically be emailed a download link with important preparation information. If check is in the mail or eTransfer is being processed you will not receive this prep sheet until payment is received by Cheryl. We recommend sending payment as soon as possible, so you can receive this important prep sheet in advance.
Thank you for your time and patience in learning this new booking system with us.
Do you…
Feel Depressed, Trapped, Hopeless, or have you Lost your Zest for Life? Hold in your Body any Illness, Pain or Stress?
Always tired or exhausted?
Have no love for self, others or life?
Feel like you don't belong?
Feel filled with anger, hate, rage and comes out when you are stressed or alone?
Feel filled with anger that usually is not there, but one day came on full force, your mood has changed and you don't know why?
Wonder why you are here on Earth? Do you just want to leave?
Cheryl Dawn can help!
With her ability to intuitively scan the energetic vibrational state of your physical, energetic, and light bodies, Cheryl Dawn zeros in on where you may have stored repressed emotions, and with her unique techniques, she quickly helps you to fully release them.
Restore your sense of inner peace and well-being, and experience vibrant health today!
Experience…
More Joy, Love, Peace and a sense of Well-Being.
The ability to handle Life's ups and downs more effectively.
Oneness with all of Life and everything in it.
What it means to "Live from the Heart" and fully know your Life Purpose!
Forgiveness, not condoning, but releasing and letting go of being the victim of trauma.