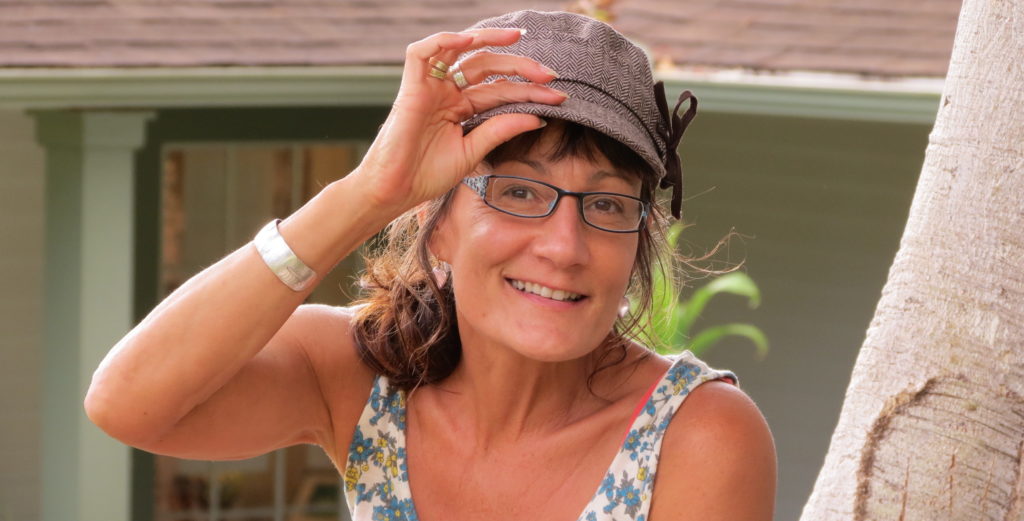 Cheryl Dawn is a world renowned native energy healer, spiritual counsellor, and teacher/facilitator from Nisichawayasihk Cree Nation in Nelson House, Manitoba, now residing in Victoria, BC. She has over 25 years experience in the healing arts and assists people in making powerful life changes for themselves. She is a certified Usui Reiki and Karuna Reiki ® Master Teacher who has developed the Energy Medicine Light Worker/Healer's Program as an integration of her Shamanistic Energy Medicine Practice. Developing a very successful Energy Medicine School in Victoria BC with 16 workshops, programs, and retreats.
Cheryl specializes in chakra balancing, Reiki, shamanic multi-dimensional energy work (including cellular repair), Aura cleansing (de-cording, advanced chakra balancing, as well as repairing aura tears and holes), meridian flushing, past-life regression, soul-spirit retrieval, drum journeys, sound healing and deep emotional release work. Empowering clients to let go of reactions to old trauma, events, memories, unwanted behaviours, and attitudes that no longer serve the evolution of their well being. Healing the Body, Soul, Spirit, and Mind allows one to connect to both Source and Mother Earth more easily. Thus allowing the physical and light bodies to cleanse, balance, and self-shield more regularly.
CHERYL DAWN'S STORY
"How I became a Lightworker."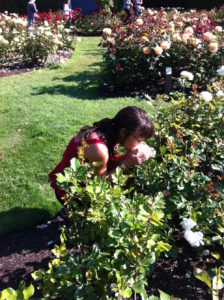 In the early 1990's, after a divorce and while attending Camosun College, Cheryl developed headaches and was referred by a facilitator at the College to a doctor named Sheel Tangri. Dr. Sheel Tangri helped tap into deeply hidden emotions. However, after a while Cheryl realized paying someone else to heal her compelled her to heal herself, to tap into her own sub-conscious, which opened the door to her healing practice.
Loving and admiring Tangri's amazing gifts, I was honored to have met him.
One day he noticed a change in her overall condition. His words were, "Who's been working on you?" She replied, "Me."
At that time, Cheryl was practicing these techniques for some of her friends in person and over the phone for fun, as well as sending them to Sheel Tangri. In Cheryl's eyes, Tangri had applied the most transformational treatment she had ever experienced, which inspired her to develop her own recipe of health.
Always working with the emotional, physical, chemical, and spiritual level as did Sheel Tangri, she found that she was being led by her inner spiritual guides, archangels, God/Creator/Universal power and her higher self. As her abilities grew, she was soon able to do the work of ten appointments in one session. A blend of long distance energy balancing with emotional release work and prayer proved to be a powerful recipe for health.
With the permission of the client on the other end of the phone line, Cheryl was able to communicate with the conscious and sub-conscious mind to find the source of the issues as well as balance the chakras in the physical and light bodies, clear blockages in the meridians, and sweep contaminated energy out of the body and out of the aura that surrounds the body. Although employed as a business woman, the success and growth of her healing practice made Cheryl feel fully balanced and filled with confidence. She also knew she was saving clients a lot of money for physical and mental health costs, as well as their time. She felt powerfully moved and humbled by this.
Years later, major life changing events quickly and harshly led her to Cathy Simons, a Reiki Master. Cathy gave Cheryl a new tool that was recognizable and acceptable by many newcomers to alternative healing. It was called Reiki. Cheryl realized she could explain  one of her energy healing modalities by its relationship and similarity to Reiki. Reiki could gently invite people into her practice without triggering any fear around deep emotional release, energy sweeping, and chakra balancing. Reiki invites relaxation and enjoyment. It is also accepted by mainstream institutions like the hospitals in Victoria, B.C. Because energy healing was beginning to be accepted, Cheryl knew the time had come for her to fully use her gifts. This was her window of opportunity. The healing work was flowing and allowing her to do it part time.
Twelve months later, Cheryl Dawn announced to all her investment clients that she was leaving the Investment industry and opening a healing clinic. She was a  Healer/Light Worker and had been doing healing privately, on and off, over the last 18 years. Letting go of her position as a financial analyst and  branch manager of an investment company and following her heart, left her worried about her clients. She felt such a bond with every one of them.
Following that announcement, Cheryl had a full time business within four weeks because  a large amount of her financial clients chose to see her for a complementary healing she offered as a parting gift. In addition, referrals from Cathy Simons, her Reiki Master, who was amazed at the gifts Cheryl had when she met her, created a business with a warm referral client base.
All hurdles and setbacks were met with the knowingness that everything would turn out fine. These challenges were the necessary lessons that created the tools and skills Cheryl uses and teaches today. All the people and events in her early journey created who she is now. Today, she thanks them all and sends them loving energy wherever they may be. She is a person of great strength, integrity, love, compassion, and passion for life here on earth and All that Is.
Cheryl is now a facilitator teaching everyone that they, too, can let go and follow their dreams by listening to their hearts. With all the tools Cheryl works with and continues to learn, she wants you to know you can do this too.
A Message from Cheryl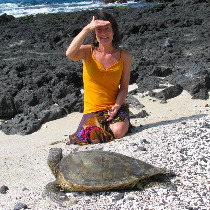 "It's not what you have acquired or accomplished for yourself in life that matters; it's what you shared with others, with gratitude toward all and All that Is, without having expectations, that really makes a difference! Because when you leave for your next Journey, it's not what you have managed to own, or what name you built for yourself that you will take with you.
Material wealth and ego-based thinking disappear when you leave this earth and merge into your next journey. It's what you shared with unconditional love and balanced compassion with divine truth and your teachings to others that's important. It creates harmony for all that is while shifting the energy of the Universe to a higher vibration.
NOTE: We are each others teacher.
If you feel you have these blockages that are stopping you from being who you truly are, if you feel there is something that is stopping you from living the life you know you deserve, finding your truth, your inner wisdom, I invite you to call me. I can help.
Namaste,
Cheryl Dawn
TESTIMONIALS
Working with Cheryl Dawn and A Journey with Your Spirit is an experience you will always remember!
We invite you to experience our workshops and one-on-one healing to take control of your life, and release everything that is not serving your higher self.