3-Month Shamanic Teachings Program (Level 1)
Discover the Shaman Within
Connect to Your Spirit and Live as Your True Authentic Self
Notice: Workshops & Programs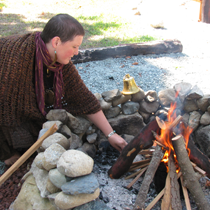 Experience personal growth while working with Cross-Cultural Shamanic tools and others gifts to open up your heart and find the shaman within. Feel the connection with your true self – the inner light. Count on a healing process to transpire from within, during the shamanic process, which will create transformational shifts in your Journey here on Mother Earth.
This program will help you connect to your true authentic self while you learn to balance your chakras (energy healing) with a Traditional Native drum and crystals. In addition you will learn how to clear psychic debris, and de-cord unwanted energies in the aura with feathers, rattles, cedar and prayers. You will also receive and give many full body-healing sessions in person and long distance, tap into your Spirit Keepers, Power/Spirit Animals, Guides and Angels to assist you in your Journey to Enlightenment.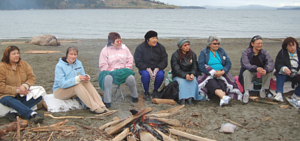 PRACTITIONERS WILL LEARN…
How to Create a Sacred Space for Healing Ceremonies and Self
Medicine Wheel, New / Full Moon Ceremonies to let go of the Old and invite in the New
Meditation, Prayer, Visualization for Protecting and Grounding your Physical and Light Bodies
Drum Journey to Non-Ordinary Realities to Heal and Connect with your Spiritual Teachers and Power Animals
Crystal Chakra Balancing
Removing Unwanted Energies that are No-Longer of use to You through Shamanic Techniques (Feathers, Rattles, Drums, crystals & Cedar)
Deep Emotional Release to Find the Root Cause of what is Preventing You from Moving Positively Forward
Removing Contaminated Energies in your home and car
Property clearing
Spiritual bathing
Cleansing with Drums, Smudge, rattles, symbols and prayer
Connect with your guides (inner wisdom) and other Divine helpers
This Program will bring the passion and love from deep within your soul and lift your spirits to new awareness.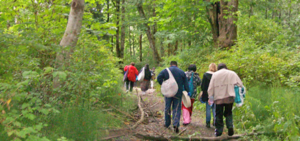 Experience the fun and joy as you merge with your true self… your heart, your light.
TRANSFORMATIONAL CEREMONIES
Soul-Spirit Connection
Drumming Circle
FIND THE INNER PEACE THROUGH
Drum Journeys
Meditation
Breath work
Hiking
Listening to the Voices of Nature, Self, and the Universe
LETTING GO OF WHAT NO LONGER SERVES YOU
Deep Emotional Release Techniques
Crystal Chakra Balancing
Energy Sweeping
Breath Work
Rapid eye movements
De-Cording Techniques
Drum Healing (Reiki Drumming)
CREATING THE LIFE YOU DESIRE
You Are Your Thoughts, Feelings, and Emotions
Exercises to Manifest your Desires and Goals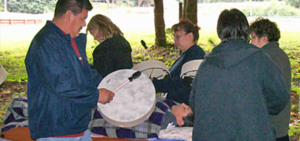 REQUIREMENTS:
The 3 Month program the applicants are required to fulfill 90 in-class hours and 32 practicum/hands-on healing hours to graduate from the program. Study and application of all healing methodologies total 122 hours.
CUSTOM PROGRAMS:
This Program is Available in Victoria, BC. This program may be done in 2 – one week programs if you choose to bring this program to your community. Call 250 652 5849 for more details. 12 minimum.

$2,484.00 + $124.20 = $2,608.20

INCLUDES:
Crystal Pendulum
Gemstones for Chakras
Sacred smudge
Deck of Doreen Virtue Cards
Course Material
Shamanic Healing Certificate
Lots of Love and Support
Cheque or eTransfer (Preferred)
Paypal
CURRENTLY AVAILABLE SERVICES
Photo links below represent Cheryl's currently available services, ceremonies, and workshops. Many workshops for 2017 are currently on hold, join Cheryl's newsletter to keep up to date with everything she has to offer.
Hover over the pictures to learn more.
Receive Updates on Workshops & our Newsletter
TESTIMONIALS
Working with Cheryl Dawn and A Journey with Your Spirit is an experience you will always remember!
We invite you to experience our workshops and one-on-one healing to take control of your life, and release everything that is not serving your higher self.