3-Month Shamanic Leadership Program (Level 2)
Connect to Your Spirit and Live as Your True Self!
Notice: Workshops & Programs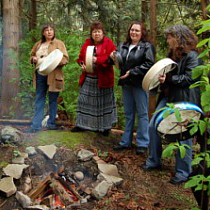 Building self-confidence to lead, heal, and empower others through advanced Shamanic healing tools and ceremonies. This program provides an opportunity for personal growth while creating transformational shifts in your Journey here on Mother Earth.
Discover the Shaman Within!
Successful graduates will be able to lead group drum journeys to find power animals, heal self, regression, heal trauma, and more. The Leadership Program will give you more healing modalities to add to level one healing techniques.
This program can be merged into your community's personal development / wellness programs.
PRACTITIONERS WILL LEARN…
ADVANCED HEALING TECHNIQUES:
Balance the Chakras and Heal Trauma with Color, Breath work, Sound, and a Wand
Past Life Regression Techniques to Heal Present Challenges
Cleansing Meridians and working with Spinal Misalignment
Healing with Nature Body-Mind-Spirit Communication
Awakening the Spirit within Self & Others
Spiritual Bathing & Energy Clearing Methods
Body Scanning & Balancing Techniques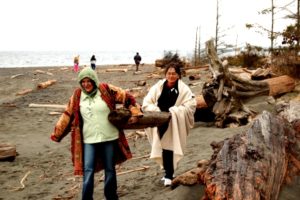 GROUP LEADERSHIP SKILLS:
FACILITATE…
Drum Journeys to Heal Trauma & Addiction
Power Animal Journeys to Non-Ordinary Realities
Drum Journey Regression
LEAD…
Ceremonial Healing in Nature with Mother Earth & Father Sky
Meditation & Sound Healing
Full & New Moon Ceremonies
CREATE…
Your Own Medicine Wheel
Gratitude Ceremony
Sacred Space for Healing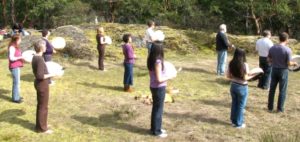 REQUIREMENTS:
Applicants are required to fulfill 96 in-class hours and 22 practicum/hands-on healing hours to graduate from the program. Study and application of all healing methodologies total 118 hours. This program will give students greater confidence to establish themselves with shamanic techniques for leadership in their communities. Includes post program teleconference follow-ups.
PLEASE NOTE: This is a Level 2 Shamanic Teachings Program. It will build upon knowledge and skills learned in previous programs/courses.
PROGRAM PREREQUISITES:
OR
$2,484.00 + $124.20 = $2,608.20
INCLUDES:
Crystal Pendulum
Gemstones for Chakras
Sacred smudge
Course Material
Shamanic Healing Certificate
Lots of Love and Support
Cheque or eTransfer (Preferred)
Paypal
CURRENTLY AVAILABLE SERVICES
Photo links below represent Cheryl's currently available services, ceremonies, and workshops. Many workshops for 2017 are currently on hold, join Cheryl's newsletter to keep up to date with everything she has to offer.
Hover over the pictures to learn more.
Receive Updates on Workshops & our Newsletter
TESTIMONIALS
Working with Cheryl Dawn and A Journey with Your Spirit is an experience you will always remember!
We invite you to experience our workshops and one-on-one healing to take control of your life, and release everything that is not serving your higher self.