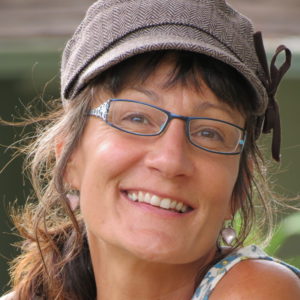 Cheryl Dawn is a world renowned native energy healer, spiritual councillor, and teacher/facilitator from Nisichawayasihk Cree Nation in Nelson House, Manitoba, now residing in Victoria, BC. She has over 25 years experience in the healing arts and assists people in making powerful life changes for themselves. She is a certified Usui Reiki and Karuna Reiki ® Master Teacher who has developed the Energy Medicine Light Workers/Healer's Program as an integration of her Shamanistic Energy Medicine Practice. Having developed a very successful Energy Medicine School in Victoria BC with 16 workshops, programs, and retreats.
She is now focusing on her unique one on one healing treatments, healing nature walks, and ceremonies designed for everyone that wants to make a difference in their lives, and the lives of others while raising the vibration of Mother Earth, the Universe, and All That Is. These offerings will awaken the power within so that you may live and work from the heart, connect to Source, and finally have the feeling that you belong.
It has been said, 'As we heal ourselves we heal Mother Earth,' The time is now!
Journey with Cheryl
TESTIMONIALS
Working with Cheryl Dawn and A Journey with Your Spirit is an experience you will always remember! We invite you to experience our workshops and one-on-one healing to take control of your life, and release everything that is not serving your higher self.







CURRENTLY AVAILABLE WORKSHOPS & SERVICES
Photo links below represent Cheryl's currently available services, ceremonies, and workshops.
Many workshops for 2017 are currently on hold, join Cheryl's newsletter to keep up to date with everything she has to offer.
Hover over the pictures to learn more.

BOOK AN APPOINTMENT
Do you feel there is something that is stopping you from living the life you know you deserve, preventing you from finding your truth, or hindering you from discovering your inner wisdom? Cheryl's Energy Medicine programs offer simple techniques to deal with these and other challenges.
Receive Updates on Workshops & our Newsletter